We were lucky enough to have a long weekend here in NSW, so today feels like Monday. I think I'm going to be a day out all week!
I've had the loveliest weekend of stamping, stamping and more stamping. Amy was at a Church camp all weekend, and Jacob had some time with his grandparents, so I got to sit down and just stamp! It was the first time in ages that I've been able to do that, so I had a long list of things I wanted to get done. I had 2 months worth of Elite Challenges to catch up on for starters, and then I've been wanting to try out some Mojo Monday sketches, so I decided to combine the two. Here are some snapshots of my efforts (you'll need to click on the pictures to be taken to the full card)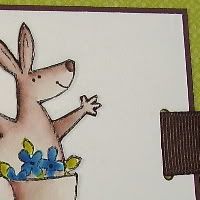 Build-a-Roo saw ink for the first time in a Colour Challenge, paired with a Mojo Monday Sketch Challenge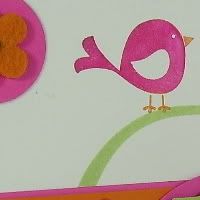 Cheep Talk also saw ink for the first time in a Stamp Set Challenge, combined with Keesh's Inkspirations Colour Challenge and I used a Mojo Monday Sketch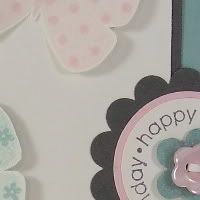 I used Flight of the Butterfly for this Colour Challenge, paired with another Mojo Monday Sketch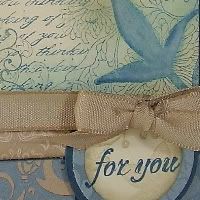 I used Fresh Cuts for this Stamp Set Challenge, paired with yet another Mojo Monday Sketch. It was the first time I had used the gorgeous Bella Bleu DSP.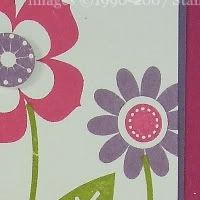 I used Petal Pizazz for the first time for this Sketch Challenge, paired with a Colour Challenge by Alisa Tilsner.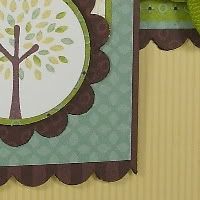 This one's my favourite. I used Trendy Trees for the Stamp Set Challenge, paired another Mojo Monday sketch and I used Windsor Knot DSP for the first time (love it!)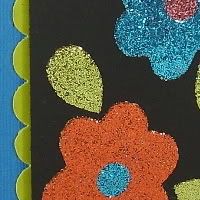 And this one I hate LOL I thought I'd try the Sticky Cuts, and they are brilliant to make a quick card or design element with TONS of bling. I just don't like how it all came together on this card though...it's waaay too bright for my taste. It was a Sketch Challenge.
I have to say the Mojo Monday sketches are fabulous! I'll definitely be visiting there again...I can't think why I haven't been there before now!